3 Minute Read
Surprise, surprise!
Just as Business Intelligence (BI) tools become the hot topic, there are more solutions available than ever…except that there aren't, because only two of them are actually worth your consideration.
At Mind Over Machines, we're always looking for ways to help you win. For our BI practice, this means constantly evaluating the marketplace for the best tools.
Here are the top trends we are seeing:
Only BI leaders are BI leaders – No wannabes allowed
The old guard of industry-leading reporting tools all bolted BI solutions onto the side of their existing wares. You would think that having a single solution for both reporting and BI would be the smart match. You would be wrong.
None of these "hybrids" remotely compare to BI solutions written from the ground up specifically for BI.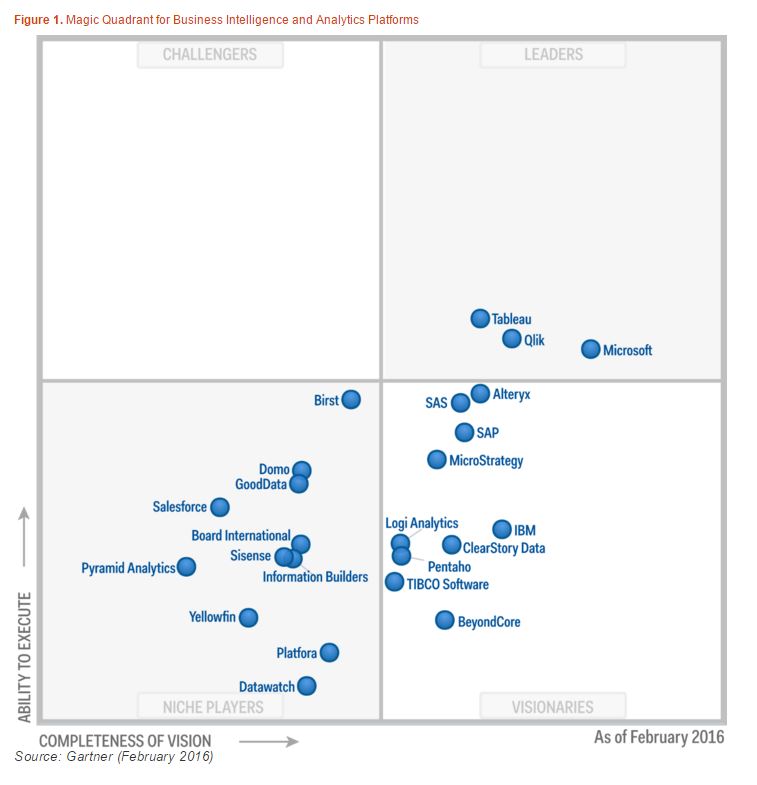 3 minute read
On Wednesday April 20th, the Inner Harbor was buzzing with Office 365 talk, as Mind Over Machines combined forces with System Source to present Office 365: Way More Than Email! 
Ruth's Chris Steak House Pier 5 was filled to capacity as area CIOs and IT Directors gathered to hear Dustin Sitton, Director of Consulting Services at Mind Over Machines and Deve Ferg, Consultant at System Source, discuss the many cost-saving features that Office 365 has to offer: benefits of migrating to the cloud; how to get your staff trained; cool DIY products that come with the suite like Delve and Sway; and exciting products like Dynamics CRM, Power BI and PowerApps that are lighting up the software development world.
The fastest growing segment of the software development industry, CRM as a development platform has made it possible for us…
2 minute read
Mind Over Machines had a flash of insight: How to identify NRAI's best prospects.
NRAI sales executives knew the demographics of its best target market: families of companies operating in many states. But these targets are not easy to find. Companies within a "family" of businesses with related ownership can operate under very different names and in very different industries. How to identify them?
We mashed multiple public and private databases and created an innovative prospecting system.
We mashed, cleansed and matched data from public and private databases nationwide, discovered productive relationships between seemingly unrelated data points, and uncovered a motherlode of top prospects. Then we ranked prospects by size and clustered by geography, allowing NRAI's sales team to focus its efforts on the sweetest targets.
NRAI saw a dramatic increase in sales and profitability.
As a group, these deals…